If you are lucky enough to play in the WSOP Main Event, you have to prepare yourself for the marathon-like action you are about to experience. If you have never played in an event of this magnitude before, you have no idea how mentally and physically draining these tournaments are. To even have a chance of winning, you need to be in peak mental and physical condition.
Getting Ready for The World Series of Poker Main Event
Some people believe luck is a major part of the WSOP, and it is partly true. You definitely need to be a very good poker player to win, but you will need your fair share of luck as well. When you are playing against huge fields of players, you need to win more than your fair share of coin flip situations and avoid most of the bullets other players fire at you (imaginary bullets of course!). There is no doubt that you will experience some bad beats, but you have to work your way back into the running.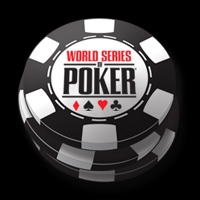 It is highly recommended that you try and win your way into the Main Event by playing in tournaments and winning an online package at 888poker or Pacific Poker. This way, you don't have to put out huge sums of money to play in the Main Event, and you can focus on doing your best in the tournament.
After you win your package, you have to start training. After all, this is no different to any other sporting event. You should still play online poker, but you should also shift your focus to offline poker as well. Playing in a live tournament situation is a totally different animal, and if you are not prepared for it, you will not be very successful. It is essential that you become as comfortable as possible so you can make the best decisions and not make mistakes.
Finally, you need to prepare yourself for the long hours you will be sitting. It doesn't sound difficult to sit in a chair all day, but it is hard when you are also playing a high level of poker. Make one wrong move and your whole tournament could be over.
But, lucky for you, you don't have to finish in first place to get a good payday. The payouts are distributed across many of the top finishing players, so you can make big money if you don't win. If you are getting near the money and are running low on chips, consider holding out and trying to sneak into the money. This way, you at least get something for your effort. Even if you don't win, though, all is not lost. You still got the chance to play in the most prestigious poker tournament in the world and enjoy sunny Las Vegas!