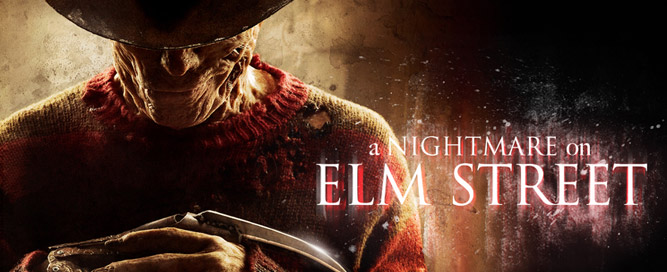 Nightmare on Elm Street Features
With Halloween around the corner, slots fans are in for a terrifying surprise. Nightmare on Elm Street Slots has arrived, and it's cutting a swathe with gaming fans the world over. The devilish Freddy Krueger is back for an encore, and this time he's bringing plenty of bonus cheer with him. If you can stay up late enough, you may just be able to avoid his razor sharp blades and carve yourself a nice piece of the jackpot pie!
1, 2, Freddie is coming for you!
Prepare to get spooked like never before with the most terrifying horror-themed slot machine game from 888casino. This game employs 5 reels, and 30 paylines of haunting entertainment. Freddy Krueger redefined the horror genre and now he's back and you better watch out! Beat the beast and stand a chance to win massive prizes, courtesy of exciting bonus games and 2 exclusive jackpots. The game showcases live footage of Freddy Krueger in action, while you are spinning those reels and waiting for your symbols to line up. The game is presented with aplomb, and delivered with 3D gaming realism like never before.
Watch out for these Features on Nightmare on Elm Street
Real footage from Freddy Krueger's movies will stream while you're playing this haunting game. You get so close to Freddy that you can almost touch him – not that you'd want to! It's the cash that you're after; be prepared to dodge this nightmarish demon and it's yours to take. The game features standard card symbols including 10, Jack, Queen, King and Ace. Other symbols include scary characters from the Nightmare on Elm Street movies, including Freddy Krueger himself. The music will certainly keep you on the edge of your seat and the audio-visuals will keep you wide-eyed and alert – the way you're supposed to be!