Slot machine fans have numerous options in today's competitive gaming market. Players can head to large
casinos
right on the Las Vegas Strip, play for real or play money online, or even use a mobile or tablet device for some slot play.
There's no shortage of game varieties, themes, or stakes, but some players may not fully grasp some of the key differences between playing in an online environment or at a
live casino
. Or maybe you've thought of playing some slots but don't know as much as you'd like to when getting started.
Keep reading to learn about these games and some of the key differences between games available in the land-based slot machine market and the online gaming market.
1 – Land-Based Casino Slots Market
It's no secret that slot machines are the most popular gaming options for casinos around the world. Since their invention in the late 19th Century, these devices have taken the gaming industry by storm and now account for as much as two-thirds or more of most properties' revenue.
The research firm Technavio estimates that the industry, both live and online, will see a compound annual growth rate (CAGR) of 12% between 2022 and 2027. From 2023-27, the firm estimates the total slot market growing to almost $3.7 billion.
"The growth of the market depends on several factors, including growing vendor involvement in the market, legalization of gambling, and expansion of casinos," the report notes. "Launching new products aids slot machine vendors in boosting sales, which aids in growing their market share. By releasing new slot machine variants with enhanced features, the market's vendors hope to draw in more customers. Vendors are also spending more money on research and development in order to offer customers products that are cutting edge, of the highest quality, and satisfy their changing needs."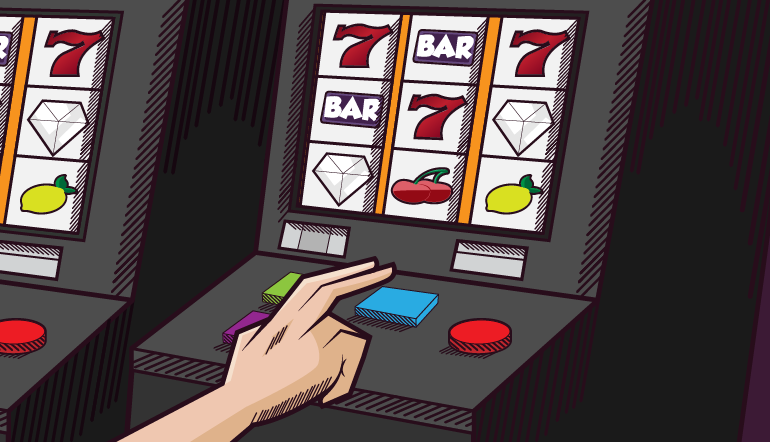 Beyond those numbers, there never has been a better time to be a slot player. For those who enjoy visiting land-based casinos, there are numerous options to choose from. Many bigger land-based casinos have games to choose from including those starting at just one cent per payline, the lines that help determine winning spins depending on how the game's symbols line up.
Like any activity, there are some pros and cons to
playing slots
in a live casino. Many players may like the idea of "getting away" on a casino vacation with numerous dining, cocktail, and entertainment options available along with the gaming options.
Others enjoy the feel of the casino when spinning some slot reels. They enjoy the social aspects of hanging out with friends and family as they play slots. Of course, the possibility of winning a big payout or a jackpot is always an allure as well for many players.
It's important to note, however, that casinos always have a house edge when it comes to playing slots. Players are at a disadvantage but staying within a player's bankroll/entertainment budget can make for an entertaining game at the machines and also include some chances to win if a player finds a little luck.
Playing slower, perhaps sipping a cocktail and chatting with friends, and working in some breaks and time away from the casino floor can make that bankroll last longer. Slots are an entertainment option like any other and slot manufacturers continue ramping up the technology in these games for a complete sensory experience that can include:
● High-definition screens
● Surround sound
● Animations
● 3-D graphics
● Multi-screen gaming
Video technology has greatly expanded these games beyond their original mechanical game roots. Many of today's slots feature more narrative storylines and themes as well creative bonus games that go beyond the traditional spinning of the reels. Here's a look at the pros and cons of playing today's slots in a land-based casino.
Live Slot Machine Play
| | |
| --- | --- |
| Pros | Cons |
| Chance for a casino vacation getaway | High cost involved with a complete vacation trip |
| Ancillary entertainment options available | Crowds and smoking in the casino |
| Numerous slot and other gaming options | Can drain a bankroll when playing for real money, especially at higher stakes |
| Sensory experience of playing slots in real life | Fewer chances to play for free and may have to wait for a certain game to become available |
| Social experience of playing and interacting with other casino goers. | May have fewer game options than found online |
2 – Online Slots Market
Just as at land-based casinos, many players also enjoy hitting the slots online and this segment of the industry continues to grow as well. According to Statista, the online gaming market was expected to reach more than$26 billion in 2023 with revenue seeing a compound annual growth rate (
CAGR
) of 5.64% from 2023-2027 – reaching a projected market volume of $32.6 billion by 2027.
The number of online gaming users is also expected to reach 1.25 billion by 2027 as well. The COVID-19 pandemic and the prevalence of smartphones has sent many online when looking to do some online gaming, whether for real money or free play.
"Thanks to high smartphone penetration across the globe, gaming is increasingly happening on the go,: Statista notes in the study. "Mobile games of all kinds are becoming more and more popular and attract players with additional premium contents or functionalities."
Overall, playing
online slots
can offer players quite a different experience than heading to a traditional brick and mortar casino. Some players even prefer playing on their computers, phones, or laptops rather than heading to a real casino.
"Similar to video slot machines, (online slots) have some extra benefits," What's Trending notes. "For example, online slot machines usually have a broad range of themes, features and paylines. They also generally have higher payout percentages compared to physical slot machines."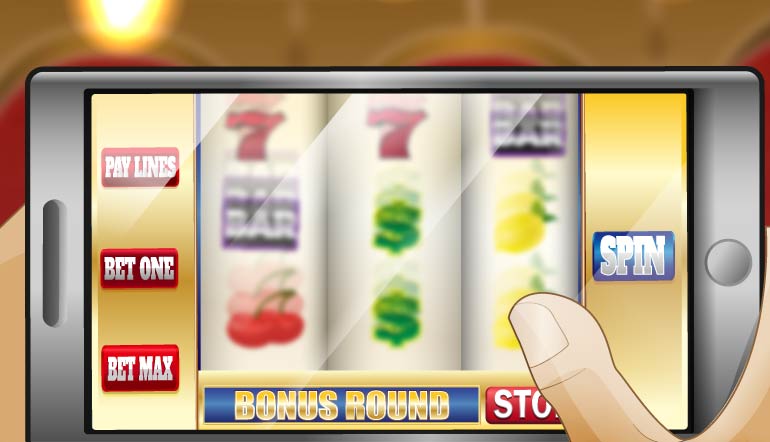 One of those benefits for many is the ability to play without actually gambling. Many online platforms, such as Jackpot Party Casino (more on that below), offer the chance to spin some reels without putting any real money on the line at all. These social gaming platforms feature numerous slots, gaming options, and challenges – and can be plenty of fun as well.
Players looking for real-money gaming, depending on jurisdiction, also have plenty of slot options such as those available at 888casino. Expect many of the same games you'd find in a traditional casino along with numerous stakes options, which also include playing using free money to test out the games as well.
Some players may be hesitant to play for real money online, concerned that these games do not offer the "square game" that they might find at a traditional casino. It's important to note that online slots function in the same way as traditional games you'd find in a casino in Las Vegas, Atlantic City, or Monte Carlo.
Modern slots make use of a
random number generator (RNG)
that actually determines the result of a spin. Whether live or online, the games' inner computer workings and programming actually determine the result of a spin rather than the reels themselves. The reels simply represent those results for players to see and know they've won or lost.
Playing online also comes with some advantages including the ability to play while on the go from anywhere. That's part of what makes these games so popular, along with being able to play for free. Here's a look at the pros and cons that come with online slot play.
Live Slot Machine Play
| | |
| --- | --- |
| Pros | Cons |
| Portability and the ability to play anywhere | Much less social interaction as found at a land-based casino |
| Free play and real money gaming options available | Not usually part of a vacation getaway |
| Wide range of game options, often more than what might be found in a casino | Usually required setting up a player account |
| Chance to learn about slot games for no cost at social gaming platforms like Jackpot Party | |
| Much less expensive than a trip to a live casino | |
3 – A Look at Some Slot Games & Platforms
Players who enjoy playing slots at a casino will often find many of their favorite games online. For example, the Asian-themed game Fu Dao Le is a popular option for many in casinos across the country. The game offers players numerous features and bonus opportunities as well as four Red Envelope Progressive jackpots up for grabs.
The game features the popular "Fu babies" that can reward players with some riches. Look for some nice graphics and sound as well. Players have the opportunity to not only play Fu Dao Le in land-based casinos but also is available in an online format.
Jackpot Party Casino, owned by gaming industry giant Scientific Games, offers the game for play either via a computer or on the platform's popular mobile app. This social casino game lets players enjoy a variety of casino games without the risk of real gambling. These games include popular slot machine games as well as other popular casino games such as poker, blackjack, roulette, and more.
The app is designed to provide a realistic Vegas-like experience without having to wager real money. Players using Jackpot Party Casino have the opportunity to win virtual coins and other rewards, but cannot win real money or real-world prizes. The games can be fun and engaging, but success doesn't imply future success at real money gambling.
The Jackpot Party Casino app is easy to use and available on both iOS and Android platforms. The app is updated regularly to keep the gaming experience fresh and exciting. Updates can also include new games, features, or improvements in graphics and user interface.
Fans of International Game Technology (IGT) slots can also find these games not only in live casinos but also online. Lucky Larry's LobsterMania 2 is also a popular IGT game that features a lobster, as the name implies, and a maritime theme with boats, fish, pelicans, octopi, and more. The game offers a fun spin of the reels and is also available online at IGT's own Double Down Casino platform and app as well.

IGT is a global leader in casino and gaming solutions with over 500 global gaming licenses. The company was also among the first developers to venture into social gaming when it acquired Double Down in 2017. The casino, once part of Facebook, has over 5 million users with access to some of the best IGT online slots and table games.
The acquisition allowed IGT to reach out to a wider, more diverse population beyond traditional core casino players. Double Down Casino is the largest virtual casino in the world, garnering an average of 5.4 million players every month around the world.
Both of these virtual, social gaming casinos allow players to select numerous slots and games that may appeal to their personal interests. Slot play can make for some fun entertainment without actually having to spend a dime.
Online slots remain a growing part of the mobile gaming industry and continue to attract loyal players from around the world.
4 – Using a Popular Online Platform
Players looking to play slots for free have numerous options including a couple of nice apps mentioned above. Getting started is simple and involves mostly a quick download on mobile phone and fast signup.
There are some key differences between live play and heading to that local casino or to the Vegas Strip. Players using an app like
Jackpot Party
will find a unique collection of characters as part of the fun. Instead of dollars and cents, players use virtual coins as part of the action.
Users earn daily spins of a prize wheel to add to their bankroll each day. An opening menu chows players what games are available at the level that player is currently at. You can then spin away at the slots, which feature those virtual coins on the line each time.
Players won't usually bet 100,000 per spin at a real casino, but these are just play money so apps like Jackpot Party up the ante when it comes to coins per spin. Score a big payout or jackpot and those coins won will be added to your bank. Strike out and they'll be deducted from your bank, just live at a land-based casino.
What adds to the fun is that players will also find much of the great gameplay and extras they'd find on a slot machine at a real casino. THese are some of the most fun times when playing a slot and can also be rewarding. Some of those include:
● Bonus games – Extra winning opportunities that can be triggered by finding certain symbols or combinations.
● Free Spins – These are another bonus option that give players multiple extra spins that don't deduct from your bankroll. These spins represent even more chances to win.
● Wild symbols – These can substitute for other symbols and are used to connect more winning combinations on the reels. This allows for more winnings to head your way.
● Jackpots – Most slot players dream of hitting it big with a jackpot. Social gaming slots also feature the opportunity to hit a jackpot, a real chance to add to that bank and hopefully level a player up as well.
● Player interaction features – Some bonus games offer players a chance to pick a card or spin a wheel for some extra wins or free spins. These are available on social gaming slot platforms as well.
Many platforms, including Jackpot Party, also feature challenges or adventures along the way. When players complete these, they can unlock new games, bonus opportunities, rewards, and other opportunities.
5 – Summary
The slot machine industry has become a multi-billion dollar market and only continues to grow. The games have come a long way technologically from those early days in the late 19th Century when players used real coins and pulled a real lever to spin the mechanical reels.
Manufacturers are now ramping up the technological wizardry offering numerous ways to win as well as plenty of bells and whistles. Games now feature high-definition video with the "reels" spinning on screen with numerous paylines and bonus game opportunities. Manufacturers continue upping their game with more and more advancements in video, sound, graphics, and more.
Games also have advanced greatly in theme and narrative. Themes range from pop culture and history to animals and adventure. Slot developers cast a wide net in this regard in hopes of meeting user interests and demands.
Online slots also continue growing in popularity. Some jurisdictions allow players to play for real money, but free social gaming platforms have also become more popular in recent years. Players can use a traditional computer or laptop to play, but mobile phone play has surged in popularity in recent years.
Many social slot platforms like Jackpot Party allow people to play some of their favorite games from a real casino without risking a dime. Instead, players use virtual currency or coins, and many users enjoy playing in this type of environment rather than actually heading to a casino.
When heading online via an app, players can test drive some new slots for that next trip to a casino or simply enjoy a few minutes of entertainment. Online slots remain a popular option for many players around the world and show no signs of slowing down in popularity.
6 – Frequently Asked Questions
Is there a strategy to winning on slot machines at live casinos?
No, casinos have a built-in edge when it comes to most games including slots. Players should play as a form of entertainment that might also happen to produce some winnings. Budget money that you would use for entertainment and wouldn't be in trouble if it all was lost.
Stick within that bankroll
and don't go over it. If you begin to lose, drop down in stakes or take a break.
Are online slots a fun alternative to real casino slots?
Many players like the fun and excitement that come with playing slots online, either for real money or for virtual coins or currency. Players will find many of their favorite games online as well other fun features they might not find at a casino. Players who don't want to spend money on a trip to Las Vegas or don't enjoy large crowds may want to play slots online instead.
How difficult is it to get started playing slots online?
Getting started playing online can be a simple and easy process. The Jackpot Party Casino app is available either on iOS or Android and it's easy to start playing quickly. Many platforms also allow players to spin some reels on their traditional computer or laptop as well. Some platforms can even be played on Facebook. Online, free-to-play slots can be a nice option for those who want to play but don't want to go to a real-life casino.