Roulette statistics recently surfaced about the game's popularity in Las Vegas, Nevada. The NGCB (Nevada Gaming Control Board) reported that Roulette popularity is on the ascendancy, and has been since 2016. As one of the most iconic casino games, Roulette features prominently in Hollywood blockbusters and gambling folklore. Year on year, Roulette win increased 58.87% in the state of Nevada in February 2017. This, according to the NGCB report.

The surprise result took many gaming aficionados by surprise, given that the second best-performing game in the Silver State was bingo. For the 3 months ending on 28 February 2017, Roulette win increased by 7.97%. This is a marked improvement from its performance for the 3 months ending on February 28, 2016. When the data is extrapolated over 12 months, the percentages are even more flattering. Roulette win this year increased 13.27% over the 12-month period ending February 28, 2016.

One of the Nevada Gaming Control Board's research analysts, Michael Lawton is particularly impressed with the performance of this casino table game in 2017 to date: '… Roulette had a great February due to improved hold and increased volumes… Last year was a good year as well with increases in win and volume, which followed up 3 consecutive calendar year decreases to win.' The resurgence in popularity in Roulette does not come as a surprise to many Vegas insiders.

Consider that in 2012, the total of Roulette wagers amounted to $2.1 billion, based primarily on South American roulette players frequenting Vegas casinos. Overall, visitation numbers at Vegas resorts are on the up. This is helping to boost Roulette win, and drive up revenues year on year. For example, the Palazzo and Venetian casinos have increased the number of roulette tables in play between 5 and 7 to accommodate all these players. Driving the Roulette resurgence are millennials. These trendy, up-and-coming players are fascinated with the 'wheel of fortune' game and are taking to it in their droves.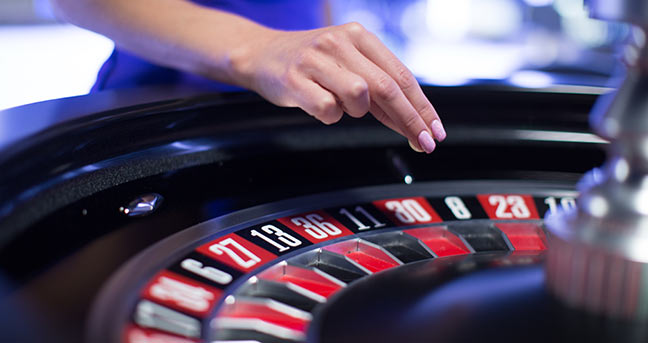 Players Using 'Combination Strategies' as efforts to beat the House
While there are certainly no guaranteed strategies to win at roulette, players tend to incorporate multiple tactical and strategic options to define their specific playing style. This includes use of the Martingale strategy, Reverse Martingale, D'Alembert, Fibonacci and the James Bond strategy. Added to these are things like effective bankroll management, careful evaluation of the rules, RTP and house edge, and betting minimums/maximums. By evaluating these core components, players are finding that they can effectively improve their short-term advantage against the house.
With just a handful of roulette players able to frequent the iconic casinos on the Las Vegas Strip, many players are taking to online roulette as their preferred gaming option.
Onlineroulette.org.uk
offers multiple variants of online roulette to players in all regulated jurisdictions. By competing at a fully licensed casino, players get to enjoy all the benefits with none of the hassles. When you play roulette against the dealer, it is akin to sitting at a roped-off table in Las Vegas. Live Roulette games are offered exclusively to registered members of the casino. These include a wide range of titles such as Auto Roulette, British Live Roulette, Spanish Live Roulette, Immersive Roulette, European Roulette, and French Live Roulette.
Live Roulette offers many benefits over land-based Roulette games. These include the comfort and convenience of playing from home, or on the go. The personalized nature of the games is also well-suited to players who do not enjoy fighting against the crowds to place their wagers. With live Roulette, players are seated at virtual tables and the action streams live via secure WebCam to your screen. The custom-made environment ensures that players can select their preferred game type, minimum/maximum wagers, and the dealer of their choice. Uninterrupted secure streaming with close-ups of the action are hallmarks of live Roulette games.
The rising popularity of Roulette necessitates the provision of new Roulette games. Casinos has obliged with a fine selection of games including: Low Stakes Roulette, European Roulette, French Roulette, American Roulette, and 3D Roulette. Each of these games is unique. Players can choose their preferred games at will, and practice different strategies, bankroll management techniques and game types!